During pregnancy, your body needs extra care. This is because everything revolves around you and your baby, from prenatal supplements to skin care. First, however, it is important to know which items to keep and which to throw away when you start a pregnancy skin care routine.
During these nine months, your skin may encounter various issues like rashes, dryness, irritation, dark patches, and breakouts. To avoid these problems and maintain your skin tone and radiance, you should change your entire skin care routine. This pregnancy-safe skin care guide will assist you in providing the best possible care for your skin during and after your pregnancy. Keep reading to find out how your skin changes during pregnancy, which ingredients are safe, which to avoid, and pregnancy-safe day and night skin care routines.
How Does Your Skin Change During Pregnancy?
Here are some skin changes that you are likely to experience if you are expecting.
1. Stretch Marks
Stretch marks are characterized by indented streaks that occur due to stretching of the skin and dryness. According to research, stretch marks develop in up to 90% of expecting women. They are particularly found on the hips, abdomen, buttocks, and breasts during the second and third trimesters. Stretch marks can also affect the emotional and psychological state of expecting moms (1).
2. Changes In Skin Pigmentation
Hormonal fluctuations during pregnancy are responsible for skin pigmentation. These changes can lead to the darkening of the skin around the genitals, nipples, armpits, and thighs.
You may also notice melasma and pregnancy lines. While the former refers to dark patches on your face, cheeks, upper lip, chin, and forehead and occurs in about 50-70% of pregnant women, the latter is a dark line running from your belly button to pubic bone (2).
Most pigmentation changes are temporary and become normal after childbirth but may not in some. However, it is recommended to consult a doctor and prevent their exacerbation.
3. Acne
Acne, the consequence of the sebaceous gland's hyperactivity, is common during pregnancy. Breakouts can be dry or pus-filled. Some women may also struggle with folliculitis, inflamed hair follicles caused by a bacterial or fungal infection.
4. Varicose Veins
The growing baby bump, especially during the last months of pregnancy, exerts pressure on the veins. This can lead to enlarged, varicose veins. Although harmless, varicose veins can become itchy, painful, and uncomfortable (3). Walking, swimming, and specific exercise, such as calf raises, help blood circulation in the legs and alleviate the condition.
The right skin care routine during pregnancy can save your precious skin from any negative changes. Follow the pregnancy-safe skin care tips in the next section and keep your skin healthy.
How To Care For Your Skin During Pregnancy
1. Hydration Is Most Important
Keeping yourself hydrated is important. It will help prevent the signs of dryness, which is quite common during pregnancy.
Drink sufficient water and moisturize your skin with a good hydrating serum and follow it up with a moisturizer. While the serum will boost the water content in your skin, the moisturizer will lock in nutrients. Use creams or lotions on damp skin for better absorption.
Here are some hydration-boosting drinks you can try:
 Lemon water
 Coconut water
 Fruit juices or smoothies (without sugar)
 Vegetable soups
 Low-fat milk
2. Pay Attention To Stretch Marks
You can keep stretch marks in check by treating dryness. Use hydrating body butters and lotions to prevent dry skin conditions and stretchy skin. Ingredients like cocoa butter, shea butter, coconut oil, and glycerin will keep your skin soft and supple. They might also help reduce fine lines and scarring as your belly grows.
Use a toxin-free anti-stretch mark cream from the third or fourth month of pregnancy and continue until two months after birth.
3. Sun Protection Is A Must
Be it pregnancy skin care or your regular skin care routine, sun protection is indispensable. The harmful UVA and UVB rays can adversely affect the skin. Research shows that constant exposure to solar radiation has profound health risks, including pigmentation, wrinkles, and various skin conditions (4).
Pick mineral-based sunscreens with SPF 30 or more during summers. Also, invest in sun-protection gear, such as sunglasses, wide-brimmed hats, and full sleeved cotton clothing.
4. Take Care Of Acne
Acne generally occurs during the first and second trimesters of pregnancy. If you are prone to acne flare-ups during your menstrual period, you will likely struggle with them when pregnant. You can count on anti-acne skin care products that are safe during pregnancy.
Note: Acne-friendly ingredients like glycolic and salicylic acids should not be used in large quantities during pregnancy. However, they are safe when used in small amounts and not frequently (5).
5. Up Your Antioxidant Intake
Antioxidants counteract the action of free radicals that can eventually cause premature skin aging. Topical and oral antioxidants like vitamins C and E combat hyperpigmentation and stimulate collagen production(6),(7).
Invest in a vitamin C serum and vitamin E oil. Consume vitamin-rich foods like orange, strawberry, almonds, broccoli, olive oil, and hazelnuts.
6. Additional Tips
 Always use mild cleansers and toxin-free skin care products.
 Avoid bubble baths and hot showers.
 Do pregnancy-safe exercises and facial yoga to keep the skin healthy. Keep your body clean and sweat-free.
Use only pregnancy-safe skin care ingredients to avoid any side effects.
Skin Care Ingredients That Are Safe During Pregnancy
 Glycolic Acid: Although there are no studies examining the effects of glycolic acid on human pregnancy, as it is used superficially, it is relatively safe. Glycolic acid helps treat pigmentation, photodamaged skin, and fine lines. This ingredient is safe when used in small amounts as higher concentrations might lead to irritations and sensitivity (8).
Salicylic Acid: According to the American College of Obstetricians and Gynecologists, topical salicylic acid is safe during pregnancy(9). It is unlikely to pose any risk to a developing baby, such as malformations, preterm birth, or low birth weight (5). However, consult your doctor before using any product containing salicylic acid.
 Benzoyl Peroxide: Your skin absorbs only 5% of benzoyl peroxide when applied topically. This antibacterial skin care ingredient is considered safe during pregnancy (5).
 Vitamin C: Vitamin C is a go-to solution to reduce dark spots and uneven skin tone. Dietary vitamin C is considered healthy for both mother and the child. However, it is best to consult your dermatologist before using any topical products.
Note: The baby's organs are developing till the first 24 weeks, and during this period, it is advisable to avoid any chemical that is not really required. Also, use benzoyl peroxide and glycolic acid with caution.
While these ingredients are safe to use, you also need to avoid certain ingredients.
Skin Care Ingredients To Avoid In Pregnancy
1. Retinoids
Retinoid, a chief ingredient in anti-aging skin care products, diminishes fine lines and wrinkles and restores dull skin. Research shows that the use of synthetic vitamin A, including retinoid and accutane, leads to severe congenital disabilities and other birth defects in babies. Hence, the use of topical retinoids is not advisable during pregnancy (10).
2. Hydroquinone
Hydroquinone can be dangerous for the developing baby if it gets substantially absorbed into the body. Studies show that about 35% to 45% of this ingredient is absorbed through the skin. It increases the risk of malformations and affects the fetus adversely (5). Hence, it is better to avoid skin-lightening lotions or creams containing hydroquinone during pregnancy.
3. Formaldehyde
Formaldehyde works as a preservative in beauty staples. Exposure to this chemical can lead to miscarriage and fertility problems. It can absorb into the skin and even cause cancer(11)
4. Oxybenzone
Oxybenzone, an active ingredient found in chemical sunscreens or anti-tan lotions, is suspected to be an endocrine disruptor(12). It can also contribute to Hirschsprung's disease. Dermatologists warn pregnant women against the use of oxybenzone as it can harm the fetus.
5. Phthalates
Phthalates, widely used as stabilizers and preservatives in beauty and personal care products, are endocrine disruptors that can interfere with the hormones or mimic them. Besides hampering the reproductive system, these chemicals may also cause developmental, immune, and nervous system disorders during birth (13).
Follow the tips mentioned below to ensure the products you use are safe for application.
How To Check If Your Skin Care Products Are Safe
 Prepare a list of skin care ingredients to avoid during pregnancy. Compare it with the ingredients list of your products. You can check the banned skin care products by the FDA on their database (14).
 Speak to your gynecologist and dermatologist to ensure the skin care products are safe to use. Consult them if you have any pre-existing skin concerns and are taking medications.
 Certain apps and tools available on the web can easily scan and scrutinize product ingredients. You can use them to gather valuable information in no time.
It is important to practice a safe skin care routine that does not pose any risk to your baby. Read on for the right steps to ensure your skin stays happy and healthy.
Pregnancy-Safe Day And Night Skin Care Routine
Your pregnancy-safe skincare routine is like your regular skin care regimen, except all products are safe and non-toxic for you and your baby.
Step 1: Begin With A Cleanser
Kick start your pregnancy-safe skin care routine with a mild cleanser. Wash your face with lukewarm water and cleanser to get rid of oil and impurities. You can also use an exfoliating face wash that gently scrubs your skin and clears blocked pores.
Double cleanse with a soothing gel, cleansing milk, or makeup remover at night before washing your face.
Step 2: Follow Up With A Toner
Apply toner after washing your face in the morning and night. Toners are great for balancing the pH levels of the skin and eliminating remnants of impurities. Choose a hydrating toner if you have dry skin and something with aloe vera, green tea, or turmeric for acne-prone skin.
Note: Avoid essential oils, such as rosemary, lavender, and tree oils, to treat acne during pregnancy. These ingredients might sensitize your skin, causing irritation and redness.
Step 3: Apply A Serum And Moisturizer
Pick a serum that targets your skin condition, such as pigmentation, dryness, spots, or nourishment. As serums are lightweight and get absorbed quickly than moisturizers, apply them first. The best is to use a day cream with SPF during the day and night cream before sleeping. A night gel acts as a skin repairing treatment and takes care of aging signs.
Step 4: Count On Eye Cream
Use eye cream at least once a day, preferably at night. This will help maintain the elasticity of the skin on your eyelid. Choose a product with vitamin E to smoothen the wrinkles and fine lines. You can also massage almond oil on the eyelids and under-eye area to ensure your skin does not lose elasticity.
Step 5: Spot Treat Your Face
If you are dealing with skin woes like melasma or acne, use spot treatments. Follow your medicated applications regularly and use anti-stretch marks cream on your hips, belly, and thighs.
Step 6: Slather On The Sunscreen
Add a broad-spectrum mineral-based sunscreen to your pregnancy-safe skin care routine. Make sure to cover your neck, arms, and other body parts with a generous amount of sunscreen. Apply the sunscreen 15 minutes before stepping out. If you plan to spend a long time outdoors or near the pool, use a water-resistant product and reapply it after every hour or two.
During your pregnancy, you will experience various skin issues such as stretch marks, rashes, or acne. That is why it is important to follow a pregnancy skincare routine to keep your skin vibrant and healthy. Following the cleansing-toning-moisturizing routine along with applying some sunscreen can go a long way in keeping your skin healthy. Along with that, drinking plenty of water and eating a balanced diet will keep your skin hydrated and clear. Ensure that you make a list of ingredients you should avoid and look for products that contain glycolic acid or salicylic acid. Don't forget to consult your doctor for further information.
Frequently Asked Questions
At what month does pregnancy glow start?
There is no set timeframe for the pregnancy glow to start and end. Also, each pregnancy is different. However, you may be more likely to start seeing the pregnancy glow in the second trimester.
Is it safe to use hyaluronic acid during pregnancy?
Yes, it is safe to use hyaluronic acid during pregnancy. However, consult your doctor before using it.
Is body scrub good during pregnancy?
Yes, it is safe to use a body scrub during pregnancy. However, consult a doctor if you have pregnancy rashes or any such skin issues.
Key Takeaways
Increased hormone levels during pregnancy may completely change your skin sensitivity.
You may experience some issues like acne, pigmentation, and stretch marks, so you must follow a pregnancy-safe skin care routine.
Keeping your skin hydrated, paying attention to the stretch marks, and using sun protection daily may help keep your skin healthy during this time.
Ingredients like vitamin C and salicylic acid are safe to use during pregnancy.
Sources
Articles on StyleCraze are backed by verified information from peer-reviewed and academic research papers, reputed organizations, research institutions, and medical associations to ensure accuracy and relevance. Read our editorial policy to learn more.
Related
The following two tabs change content below.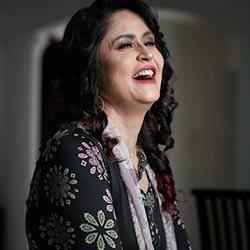 Dr. Usha Kiran is a consultant obstetrician and gynecologist at the Prime Hospital, Dubai, specializing in level 3 advanced minimal…
more