Managing acne-prone skin is a struggle. Severe acne requires proper treatment, including oral and topical medications. Doctors often recommend doxycycline for acne. It is an oral antibiotic that eliminates acne-causing bacteria and minimizes breakouts. This article discusses how doxycycline works, its risks, and how to use the medicine. Scroll down to read.
What Is Doxycycline?
Doxycycline belongs to the tetracycline group of antibiotics used to treat several bacterial infections, including moderate to severe acne (1), (2). Dermatologists prefer it over other medicines as it has a low risk of causing adverse reactions (3). Doxycycline is especially useful for managing acne on larger body areas and for those that are not responding to topical medications.
A small dosage of oral doxycycline is more effective against different strains of P. acnes. It is more effective in patients older than 18 years (3), (4). Doxycycline is available under different brand names like Oracea, Atridox, Vibramycin, Doryx, and Monodox. Read on to learn how doxycycline works.
How Does Doxycycline Work For Acne?
Doxycycline has antimicrobial and anti-inflammatory properties. It inhibits the protein synthesis of P.acnes bacteria and reduces inflammation by blocking the blood cells, enzymes, and messengers that cause redness (3), (1).
In the following sections, we have addressed some common questions that you may have regarding doxycycline usage.
How To Take Doxycycline
The doxycycline dosage may range between 50 mg and 150 mg, depending on the severity of your condition(1). Consult the doctor regarding the correct dosage for your condition and its frequency.
Also, doxycycline may interact with other medications. If you take calcium, iron supplements, and products that may contain magnesium and aluminum, inform your doctor. These supplements may prevent the absorption of doxycycline.
What Is The Best Time To Take Doxycycline For Acne?
It is better to consult a doctor regarding the correct way of taking doxycycline. It can upset the stomach, so taking it with food can help. However, slow-release medicines like Oracea (doxycycline 40 mg) should be taken only on an empty stomach (5). Take this medication either one hour before eating or two hours post-meal.
How Long Should You Take Doxycycline For Acne?
It depends on the severity of your condition, and it is better to consult a doctor. Usually, dermatologists prescribe the medication for three months to prevent drug resistance. They may also prescribe topical medication along with oral medicines.
You have to be extremely careful while taking doxycycline. You may want to avoid it in certain situations. Find out more in the next section.
Who Should Not Take Doxycycline?
Avoid taking doxycycline after the second trimester as it may affect the fetus's development (6).
Avoid giving doxycycline to young children under 8 years of age as it may affect their growth.
Avoid using doxycycline if you are allergic to tetracycline. It may cause several side effects, which we have discussed in the next section.
Risks And Side Effects Of Doxycycline
1. Stomach Upset
Doxycycline can cause nausea and indigestion issues (7). Before taking doxycycline, talk to the doctor and take the medicine as prescribe (with, before, or after food intake). Also, you may ask the doctor for some alternative medication to minimize the side effects.
2. Pill-Induced Esophagitis
Doxycycline can cause esophagitis, a condition where it hurts during swallowing. This is mainly due to the large size of the doxycycline capsule, which may injure the esophagus (8).
3. Photosensitivity
Doxycycline causes photosensitivity and may increase your risk of sun damage (9). Use sunscreen lotion whenever you are stepping outside.
4. Drug Interactions
Tetracyclines (including doxycycline) may interact with antacids, especially those containing calcium, magnesium, and aluminum. It may also interact with anticoagulants (like warfarin), didanosine, atovaquone, penicillin, hormonal contraceptives, and methoxyflurane (10). Doxycycline, when taken with anticoagulants, may cause severe bleeding. It also interacts with seizure medications like barbiturates and reduces their efficacy (11), (12).
Doxycycline may also cause some rare side effects like permanent yellowing of teeth and Stevens-Johnson syndrome, a rare skin and mucous membrane disorder that may cause flu-like symptoms and painful rashes (13).
There are several topical creams and medications out there used for acne treatment. Doctors highly recommend doxycycline for acne due to its low risk of adverse reactions. Research indicates that doxycycline, a type of antibiotic, is effective in inhibiting the growth of acne bacteria. Make sure you take doxycycline with your food to avoid stomach upset. Pregnant women and children under 8 years must avoid taking doxycycline as it may result in side effects such as stomach upset and increased photosensitivity. Consult your doctor for proper dosage and instructions.
Frequently Asked Questions
Does doxycycline make acne worse at first?
In some people, doxycycline might make the acne worse for the first few weeks before it becomes better.
Can doxycycline cause weight gain?
Yes. Studies suggest that long-term use of doxycycline may lead to side effects such as weight gain (14).
Key Takeaways
Doxycycline is an oral antibiotic that can eliminate acne-causing bacteria and minimize breakouts.
This antibiotic is used to treat moderate to severe acne and is not recommended for children under 8 years.
Doxycycline can be taken in a dosage between 50 to 150 mg, depending on the severity of acne after consulting with a doctor.
References:
Articles on StyleCraze are backed by verified information from peer-reviewed and academic research papers, reputed organizations, research institutions, and medical associations to ensure accuracy and relevance. Read our editorial policy to learn more.
Related
The following two tabs change content below.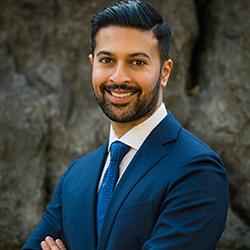 Dr. Aanand Geria is a board-certified dermatologist and founder of Geria Dermatology in Rutherford, New Jersey. He is an expert…
more