Plum oil benefits your skin in several ways. Its rich antioxidant and skin rejuvenating properties make it a wonderful ingredient for skin care. You may use plum oil for skin issues as it is mild and gets absorbed into the skin effortlessly. It is often used in several spa treatments and skin care products. In this article, you get to know the various benefits of plum oil, its side effects, how to use it, and more. Keep reading.
What Is Plum Oil?
Plum oil, plum seed oil, or plum kernel oil is cold-pressed from the kernels or seeds of the French Ente plums. Plum oil is a part of traditional Western Asian medicine and is said to be eight times more effective than argan oil.
Both oral and topical use of plum oil benefits the skin. Although it was mainly used as a supplement, plum oil has made its way into cosmetic formulations in the past few years. Let's understand what it can do for your skin.
What Does Plum Oil Do For Your Skin?
1. Prevents Signs Of Aging
Plum oil contains essential fatty acids like oleic, linoleic, palmitic, and other saturated fatty acids. It also contains other bioactive compounds like phenolic compounds and vitamins A, C, and E (tocopherol) and prevents free radical damage. Free radicals are one of the main reasons for skin damage and premature aging (1).
2. Rejuvenates Damaged Skin
Plum oil can restore tired, dull, and damaged skin. The polyphenols in the oil can soothe and protect the skin from harmful UV rays (2). It also helps even out the skin tone, reduces dark patches, and makes your skin appear fresh.
3. May Lighten Dark Spots
Plum oil contains vitamin C, an antioxidant that may help brighten the skin. It reduces dark spots, age spots, and skin discoloration to make it appear brighter.
4. Relieves Dryness
Plum seed oil is an excellent base for cosmetic products to keep dry and mature skin hydrated without greasiness (1). It can reduce flakiness, scaling, and itching associated with skin dryness. The hydrating properties of plum oil may also help manage dryness and flakiness associated with conditions like eczema and psoriasis.
However, please consult a doctor before using plum oil and perform a patch test. Here is a quick guide to how to use plum oil for the skin.
How To Use Plum Oil For Skin
You may consume plum oil as a dietary supplement to keep your skin healthy. It is also available as a topical oil or in different skin care products like serums and creams. To use pure plum oil for skin, follow these instructions:
Apply a few drops of plum oil to your skin after cleansing and toning or as the last step of your skin care routine.
Mix a few drops of plum oil with your favorite moisturizer and apply it to the skin.
Mix a few drops of the oil with your daily foundation for a dewy finish.
Massage your lips with plum oil instead of chapstick to keep them hydrated.
You may use plum oil once or twice a day as a part of your skin care routine. However, ensure you do a patch test before using to avoid any side effects.
Side Effects Of Plum Oil And Precautions To Follow
Plum oil may cause minor side effects if you are allergic to it. It may cause:
Redness
Irritation
Burning sensation
Gastrointestinal issues like diarrhea (when consumed)
Consult a doctor before consuming or applying plum oil. Avoid it if you are allergic to nuts.
Plum oil is commonly used in various cosmetic products to address skincare concerns. As it is eight times more effective than argan oil, plum oil may prevent free radical damage, lighten dark spots, and hydrate your skin. It is easily available as a serum or an ingredient in creams or serums. To ensure that you safely use pure plum for skin, follow the instructions written on the package. If you experience redness, gastrointestinal issues, or irritation, stop using immediately and consult your doctor.
Frequently Asked Questions
What does plum oil smell like?
Plum oil has a pleasantly sweet smell reminiscent of almond and marzipan.
Is plum oil a dry oil?
Yes. Plum oil is a lightweight oil that gets easily absorbed by the skin, without leaving your skin sticky and heavy.
Does plum oil cause acne?
Plum oil is considered non-comedogenic, which means it does not clog your pores. This may help in managing acne.
Key Takeaways
The rich antioxidant and skin rejuvenating properties of plum oil offer many skin benefits.
Plum oil is part of many cosmetic formulations as it helps prevent the signs of aging, evens out the skin tone, lightens dark spots, and provides hydration to the skin.
Apply plum oil to your skin after cleansing and toning or mix a few drops with your favorite moisturizer for better results.
Avoid using plum oil on your skin if you are allergic to nuts.
References:
Related
The following two tabs change content below.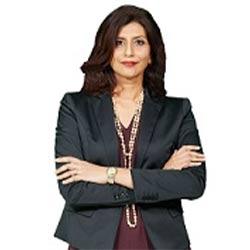 Dr. Priya Gill is a consultant dermatologist in Klang, Malaysia. She specializes in the management of all medical and surgical…
more