Congested skin refers to textured skin that feels rough and bumpy instead of smooth and soft. This is a common skin concern in oily and acne-prone skin; however, anyone may experience it. Your skin appears congested because of dead skin cells, sweat, and dirt buildup that congests the skin pores. Lack of exfoliation and using wrong skin care products may add to it. If not addressed early, congested skin may lead to acne breakouts. Several other reasons may cause congested skin. Keep reading to learn in detail and know more about the symptoms, home remedies, treatment options, and prevention tips.
What Is Congested Skin?
Congested skin occurs when your pores get blocked with dead skin, sebum, or toxins making your skin look dull and bumpy to the touch. Even allergic reactions to certain makeup products or certain chemicals can make your skin more prone to developing acne and pimples. Now that you know what congested skin is, let us read about the different symptoms that develop due to clogged pores.
Symptoms Of Congested Skin
If you feel that you are the only one who struggles with bumpy, congested skin, don't worry, you're not alone! Congested skin is something that all of us have experienced at some point in our lives and it surely makes us feel irritated and anxious. You can read about the symptoms of congested pores in the next section.
 Blackheads – Blackheads are tiny bumps hat develop due to oxidation of keratin and sebum. A type of mild acne, blackheads might appear on your face, back, shoulders, or arms.
 Whiteheads – Similar in appearance to blackheads, the only difference between the two is that whiteheads develop due to the accumulation of keratin, sebum, dirt, or bacteria in closed pores.
 Cystic acne – A more serious type of acne, cystic acne develops due to pores being blocked with bacteria. This leads to the skin becoming inflamed and filled with pus.
 Papules – These are red or skin-colored bumps that grow on your skin and are sore to the touch.
 Appearance of rough and dull skin.
Having learned about the symptoms of congested skin listed above, let us now move on to the factors that can lead to clogged skin pores.
Congested Skin – Major Causes
More research needs to be done to further examine other factors that may play a role in skin congestion. Let's look into some of the best home remedies you can try out for congested pores.
Best Home Remedies For Congested Skin
Before you go for medications or expert opinion, you can try a couple of these simple home remedies to help you reduce the congestion in your face.
 Steaming – While research needs to be done to see the effect of steaming in unclogging your pores, enthusiasts swear by it. You can take a towel and dip it in lukewarm water with your favorite herb and you might see some surprising results. However, this method is not suggested for acne-prone skin as it may irritate it and cause pigmentation.
 Apply aloe vera gel or cream – Aloe vera has been used by ayurvedic healers for their medicinal properties (5). A study was conducted to see the effectiveness of aloe vera gel on patients with mild to moderate acne. The patients reported a significant reduction in their inflammatory lesions (6). You can apply aloe vera gel or cream after cleaning your face to keep your skin shiny and smooth. Do a patch test before application.
 At home face masks – Face masks containing honey might help you get rid of dead skin cells to keep your face clean and smooth. Honey has been used for centuries for its medicinal properties. Studies have shown that honey may help heal acne and contain antimicrobial properties (7). Do a patch test as honey may cause irritation.
If your home care remedies don't reduce the frequency of breakouts, you will need medical attention. Let's see when the right time to visit your doctor is.
When To See A Doctor
If the home remedies and over-the-counter medications don't seem to be helping in improving your rough and bumpy skin, then you should get it checked by a dermatologist. Your dermatologist can help diagnose your skin type and prescribe you suitable treatment options. It can range from medications to ointments and solutions that can help unclog your skin and reduce the frequency of breakouts. If your skin is causing you distress and anxiety, then it is time you see a doctor.
Let's see what are the common treatment options suggested by dermatologists.
Treatment Options Available For Congested Skin
 Hyaluronic Acid Treatment – Hyaluronic acid is a sugar found in the body that is responsible for keeping your skin moist (8). A study was conducted to see the effect of hyaluronic acid injections on enlarged pores. The researchers saw that the 42 subjects who underwent this treatment saw a significant reduction in pore size and an improvement in their skin texture (9). However, this is not recommended for oily and acne-prone skin.
 Chemical Skin Peels – If natural exfoliating masks at home don't work for you, you can always opt for chemical skin peels. In this procedure, your doctor uses salicylic acid to help unclog your pores and remove dead cells from your skin (10).
 Extractions – Even when you are tempted to pop your blackhead or acne, it is strongly advisable that you don't do so. Acne extraction is a method that should be professionally done by certified dermatologists to clean out your pores with sterilized equipment.
 Microdermabrasion – This is a non-invasive surgery where the specialist rubs crystals on your skin with an applicator with an abrasive surface which helps in exfoliating dead cells from the skin. Microdermabrasion is a highly popular method that has been used to treat uneven skin texture, acne, and enlarged pores.
 Retinoids – Retinoids are recommended by dermatologists to help reduce enlarged pores and clean your pores. They are used for the treatment of acne (11). It is highly recommended that you consult your doctor before purchasing and using the product.
The next section will explore a few preventive tips to avoid skin congestion.
Safety Tips To Prevent Congested Skin
Congested pores affect us all at some point or the other. But as they say, prevention is better than treatment. Here are a few tips you can practice to prevent your skin from developing clogged pores.
 Do not touch your face constantly.
 Do not scratch, itch, or fiddle with your acne as it can leave permanent scars on your face.
 Use sunscreen lotion to keep your skin from becoming tanned and affected by UV-rays from the sun.
 Use non-comedogenic products that will not block your pores and increase the chances of a breakout.
 Do not scrub your face and use products that are gentle on your skin.
 Wash your face regularly – Washing your face and removing your makeup before going to sleep can go a long way in keeping your skin healthy and your pores clear.
 Diet – Research suggests that eating a high protein diet may be instrumental in reducing breakouts associated with acne (12). If you are eating a diet that is high in sugar and processed foods, then it is time you switch to a healthier alternative.
 Keep yourself hydrated – Drinking plenty of water every day can help your skin stay hydrated and smoothen the bumpy and dry texture (13).
Any skin that becomes rough, itchy, or acne-prone is called "congested skin" and is caused when the pores become clogged by dead skin, dust, or excessive sebum. Running your fingers across your face is the best way to identify if you have congested skin. Simple home remedies like honey exfoliation or aloe vera gel application can go a long way toward keeping your skin healthy. However, if these suggestions don't work, you can try medical treatments like chemical peels, extractions, or microdermabrasion to clean your pores and give you smooth, supple skin.
Frequently Asked Questions
How do you soften hardened sebum?
Known as sebum plugs, these bumps develop on your skin due to excess sebum production or dead skin that blocks the sebum from reaching the surface of the skin. For sebum plugs, you can try face masks made with honey and moisturizers to keep your skin moisturized.
What does congested skin feel like?
Congested skin would feel very rough to the touch. Along with that, you would see blackheads and whiteheads all over your skin, giving your skin an overall dull appearance.
Key Takeaways
The skin becomes congested when dead skin, dust, or excessive sebum clogs pores.
Consequently, you may develop blackheads, whiteheads, or cystic acne, resulting in dull, rough skin.
You can keep your skin healthy by exfoliating it with honey or aloe vera gel.
You can also undergo medical treatment such as chemical peels or extractions.
Sources
Articles on StyleCraze are backed by verified information from peer-reviewed and academic research papers, reputed organizations, research institutions, and medical associations to ensure accuracy and relevance. Read our editorial policy to learn more.
Related
The following two tabs change content below.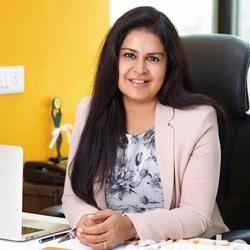 Dr. Madhuri Agarwal is an aesthetic dermatologist with over 16 years of experience and the Medical Director & CEO of…
more